Benefits of Attending Martin-Ray's Fall Open House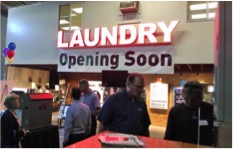 Open to both existing vended laundromat customers and future laundromat owners, this is a great opportunity to explore the types of products and servicesMartin-Ray has to offer. Dates, times and locations are listed below:
Wednesday, October 5, 2016 - 9:00am to 4:00pm - Marriott Courtyard located at 1505 Tradewinds Blvd, Midland, TX 79707
Saturday, October 8, 2016 - 9:00am to 4:00pm - Radisson Hotel Airport located at 1770 Airport Blvd, El Paso, TX 79925
Wednesday, October 12, 2016 - 9:00am to 4:00pm - Sheraton Albuquerque Uptown located at 2600 Louisiana Blve NE, Albuquerque, NM 87110
Saturday, October 15, 2016 - 9:00am to 4:00pm - Our Denver Office located at 2050 W. 9th Avenue, Denver, CO 80205
Aside from getting a feel for our laundry equipment, why should you attend the open house? With benefits like the ones below, it's an event you won't want to miss.
---
Special Rebates & Show-Only Financing
As an incentive for attendees, Martin-Ray will be offering Speed Queen show-only financing including 5.25% interest with 90 days no interest or payment. To sweeten the deal, special rebates and extended warranties will also be available throughout the event for front load waster/extractors and tumbler dryers for laundromats. Laundromat owners can finance up to $250,000 with these show-only deals, making it the perfect opportunity to stop in and get started with your next upgrade.
50% Off of All Speed Queen Parts
Looking for affordable Speed Queen parts? Martin-Rays' already affordable prices will be slashed for our show guests. If you're on a budget, you can afford to invest in many quality, Speed Queen parts just by attending the open house.
Speed Queen Gift for Quantum Training Seminar Guests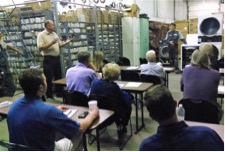 Our open house includes Quantum Training Seminars hosted by Speed Queen that walk participants through the full-store management system for washers and tumblers, including benefits like cost structure adjustment, reduced utility costs and increased revenue. Seminar participants will receive a free gift from Speed Queen just for being present.
Complete Hands-On Showroom
Hesitant about investing in laundry equipment before you see it in-person? Our show room is complete with live displays of a wide variety of machinery including bill changers, soap vending machines, weigh scales, Quantum Gold Speed Queen controls and more.
Awesome Prizes and Food for Attendees
All day long Martin-Ray will be giving out great prizes for open house attendees. While you're browsing through our showroom and learning more about Speed Queen products, you can be winning exclusive perks. Food is also served until noon, with family and friends welcome.
In-Person Speed Queen and Martin-Ray Representatives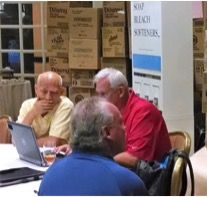 Our team is dedicated to making sure your questions are answered and your laundry service goals are met. That's why experienced Martin-Ray and Speed Queen factory representatives will be on-hand and ready to connect personally with you. We understand that every laundromat's business needs are a little different, and can work directly with you to discovering your potential with an equipment upgrade.
Contact us with any questions and check out our newly renovated website to learn more about Martin-Ray.