Milnor Commercial Dryers Help Reduce Energy in your On-Premises Laundry Facility
Whether you're looking for 30 lb. dryers, 400 lb. dryers, or anything in between, Martin-Ray Laundry Systems has the commercial dryers you're seeking for your on-premises laundry facility. As an authorized distributor of Milnor laundry equipment, Martin-Ray Laundry Systems will work with you to find the dryer to fit your OPL equipment needs.
---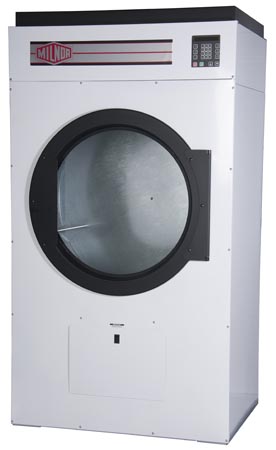 Commercial Dryer Features
From small stacked dryers to large industrial models, Milnor has the variety of commercial dryers you need for your OPL facility to run smoothly and efficiently.
Compact equipment made to take up less floor space
Smart lint monitors that prompt users to clean lint drawers, and won't operate after the maximum number of cycles
Ability to choose between energy efficient automatic or manual drying modes
Fire suppression system
Cooldown mode that tumbles loads without heat to reduce wrinkles
Front panel makes for easy access when servicing
Safety features to prevent spontaneous combustion
---
From our locations in Denver, CO and Albuquerque, NM, Martin-Ray Laundry Systems offers Milnor commercial dryer sales and service throughout Colorado, New Mexico, Wyoming, west Texas and western Nebraska. To learn more about the dryers we offer, contact us today.