The Rocky Mountain Leader in On-Premise Laundry Equipment Sales & Service
At Martin-Ray Laundry Systems, we have been designing, engineering, installing and servicing on-premise laundry (OPL) systems for various commercial and government organizations since 1988. As a factory authorized dealer of Milnor and Chicago Dryer commercial laundry equipment, we're able to provide OPL equipment to: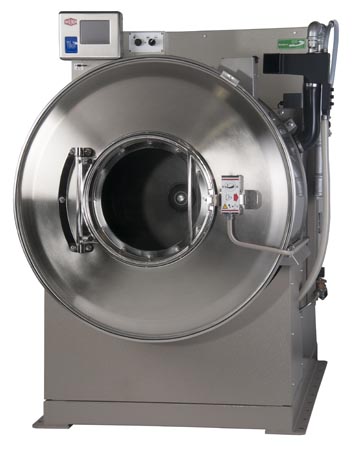 ---
Providing Innovative, Money-Saving Commercial Laundry Equipment
Though it may seem overwhelming to think about upgrading to new laundry equipment for your on-premise facility, Milnor, Chicago Dryer and other top brands we offer are well worth the investment. The commercial washers and dryers we sell come with energy-efficient features, such as Milnor's RinSave® water saver, that will help lower utility bills in the long run, thus helping the equipment pay for itself.
Martin-Ray Laundry Systems offers a full line of laundry equipment to facilities in Colorado, New Mexico, Wyoming, west Texas and western Nebraska, ranging from washer-extractors to commercial dryers. We can also provide all of the ancillary items you need to complete your facility, such as folding tables, and laundry carts.
Installation, Parts & Services for Your On-Premise Laundry Facility
In addition to laundry equipment and accessories, Martin-Ray Laundry Systems also offers other services for your OPL facility. From our locations in Albuquerque, New Mexico and Denver, Colorado, our team will travel throughout our wide sales and service area to install your OPL equipment. We also sell Chicago Dryer and Milnor replacement parts, and we're happy to provide phone support for questions regarding your on-premise laundry equipment.
---
Martin-Ray Laundry Systems is the Rocky Mountain leader in selling and servicing commercial laundry equipment for on-premise laundry facilities. Contact us today to learn more about our full service laundry solutions.