Chicago Dryer Flatwork Finishing Equipment from Martin-Ray Laundry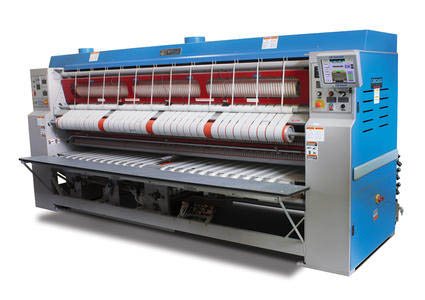 If you are an OPL professional, you know that the finishing touches are an important step of the laundry process. Martin-Ray Laundry Systems proudly offers Chicago Dryer products! As an innovator in flatwork finishing equipment, these products ensure your laundry is crisp and professional, every time.
---
Providing Chicago Dryer Feeders, Ironers and folders Throughout Colorado, New Mexico, Wyoming, West Texas & Western Nebraska
With locations in Albuquerque, New Mexico and Denver, Colorado, Martin-Ray Laundry Systems offers Chicago Dryer feeders , ironers and folders to professionals from Sheridan, WY to El Paso, TX and in between! Our team of laundry experts is happy to travel throughout our service area to provide our customers with the next generation flatwork finishing equipment that's sure to help them set their business apart.
High-Tech CHI-Touch Finishing Technology
The Chicago Dryer equipment that Martin-Ray Laundry Systems offers features CHI-Touch, an industry-leading touchscreen control system. This technology improves finishing quality and boosts efficiency by allowing users to perform diagnostics, track performance, test the equipment and automate operations. Some key features of CHI-Touch include:
Real-time machine information, including progress tracker as items move through the flatwork finishing machine
Programmable settings that allow users to save items to the control system's memory to be recalled at a later time
Multiple access levels based on individual laundry employee categories
On-screen pacing indicators that are color coded to deliver a snapshot of machine and operator efficiency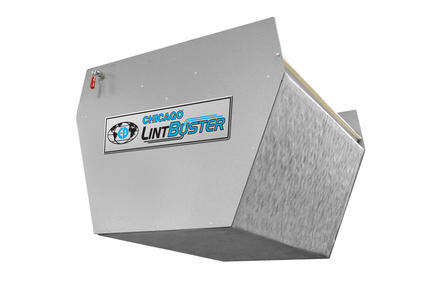 LintBuster Air Filter
Chicago Dryer's LintBuster helps remove lint, dust and other contaminants from the air. Made to scrub and capture any airborne lint in on-premises laundry facilities in industries like hospitality and healthcare, LintBuster improves the air quality for operators, helps improve equipment performance and provides a cleaner laundry facility.
The increased performance, reliability and efficiency of Chicago Dryer's ironers and spreader-feeders lead to higher production rates than previously attainable when done by hand or with less reliable, outdated equipment. To learn more about which flatwork finishing technology is right for you, contact Martin-Ray Laundry Systems!