Commercial Laundry Maintenance and Repairs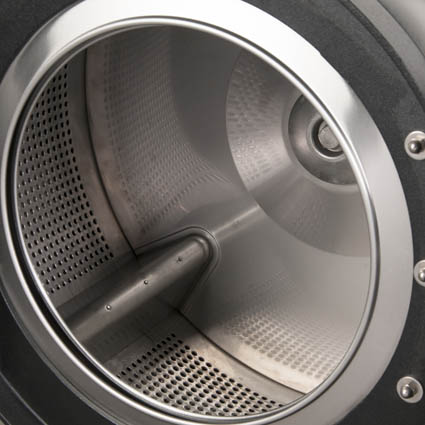 Martin-Ray Laundry Systems offers planned routine maintenance and on-demand repair services for laundromats and on-premise laundry facilities across Colorado, New Mexico, Wyoming, West Texas, and Western Nebraska. Our highly-trained laundry specialists service commercial laundry equipment from Milnor, Chicago Dryer, Maytag, Whirlpool ADC, and all other major manufacturers. Give us a call today to learn how we can help keep your industrial laundry equipment running like new.
Commercial Laundry Equipment Maintenance
As with any complex machinery, commercial laundry equipment requires regular maintenance for optimal operation. That's why we offer quarterly and annual routine maintenance agreements where one of our Factory Trained Technicians will perform manufacturer-recommended upkeep while thoroughly inspecting your commercial laundry equipment to identify any additional repairs that may be required.
With our convenient commercial laundry maintenance services, laundromats and on-premise laundry facilities can feel confident that their equipment will continue to perform and help avoid costly service disruptions.
Commercial Laundry Repair
While proper care and maintenance can go a long way toward keeping commercial laundry equipment working like new, even the best machines will eventually require repairs. When that time comes, you can count on the experts at Martin-Ray Laundry Systems.
Since 1988, our company has been leading the commercial laundry repair industry across the Rocky Mountain Region. With decades of experience and service vehicles stocked with parts, our Factory Trained Technicians can perform most laundromat and commercial laundry equipment repairs on the first visit to your facility. When you need industrial laundry repairs, you can trust us to get your equipment up and running again in no time.