4 Ways Commercial Laundry Equipment Can Improve Your Restaurant or Catering Business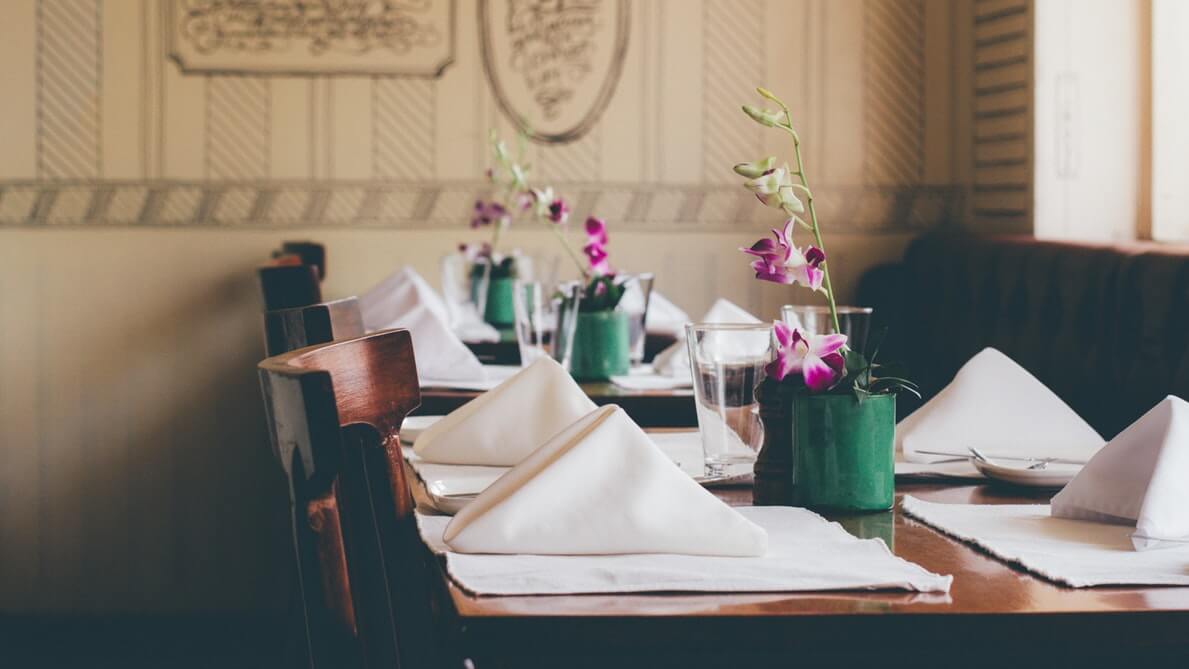 From towels to aprons to tablecloths, every restaurant, food service, and catering business has laundry needs. Knowing that laundry is a "necessary evil" of working in the culinary arts doesn't make tacking multiple piles of it on a daily basis any easier or more fun. Chances are, you'd rather be serving your patrons, cooking delicious foods, and honing your skills in the kitchen than dealing with laundry, right? With that in mind, purchasing commercial laundry equipment for your food service business is a solid investment. It can help you save money, run your business more efficiently, and spend more time doing what you love. Here's how:
1. Lower Costs
Of course, the less money you spend to operate your restaurant or food service business, the better off you'll be. Outsourcing your laundry to a laundry service may seem convenient, but costs for laundry services can quickly add up. Over time, commercial washers and dryers help you keep costs low and save money in a variety of ways.
You won't need to pay an outside service to handle your laundry needs, which can greatly reduce monthly expenses.
OPL equipment and finishing equipment from top brands like Dryer are designed with energy-efficiency in mind, which helps you keep utility costs low in your kitchen.
2. Improve Cleanliness
There's no better way to send customers running for the exits than a dirty restaurant or banquet hall. On top of that, the cleanliness and sanitation standards restaurants, cafes, and catering businesses are required to follow take time, energy, money, and training to keep up with. They're incredibly important, but can definitely be a hassle, especially during busy and rush times. Anything you can do to keep your restaurant clean and sanitary, and make that process easier, will only benefit you and improve your business in the long run. That's where high-quality commercial laundry equipment comes in. It will immediately help improve cleanliness and sanitation at your restaurant.
The advanced controls provide a superior clean every time and handle tough food and stains.
Efficient and fast cycle times means you'll have less dirty linens laying around your kitchen and dining areas.
3. Increase Efficiency
Food establishments are competitive and demanding, and customers are oftentimes unforgiving with subpar food and service. To stay competitive in this fast-paced environment, the kitchen has to be managed and run efficiently. With commercial laundry equipment, you'll improve efficiency in the kitchen and beyond for your restaurant or catering business.
You won't have to rely on an outside service to tackle your laundry needs. You can handle laundry as needed without having to wait and adjust to the laundry service's schedule.
Machines and controls are easy to use, which means minimal training and quick onboarding for chefs, waitstaff, and other staff who use them. This is an important with the industry's quick turnover rate.
You never want to be short of tablecloths, napkins, and other linens. Fast wash and dry speeds help to ensure everything is ready to go and reduce backups and wait times. Ongoing service and support from a trusted distributor and manufacturer helps reduce downtime.
4. Provide Better Customer Service
Simply put, you can provide a better dining experience for your patrons when you increase cleanliness, efficiency, and lower your costs with commercial laundry equipment. A better dining experience leads to happy customers. Happy customers lead to ongoing success for your restaurant, cafe, or banquet hall. That's really what it's all about.
If you're considering investing in on-premise laundry equipment and improving your business, learn more about commercial laundry equipment for restaurants or contact one of Martin Ray's experienced OPL experts to discuss your laundry needs.