7 Elements of a Profitable Laundromat
Published: February 5, 2019
Written by: Martin Ray Laundry Systems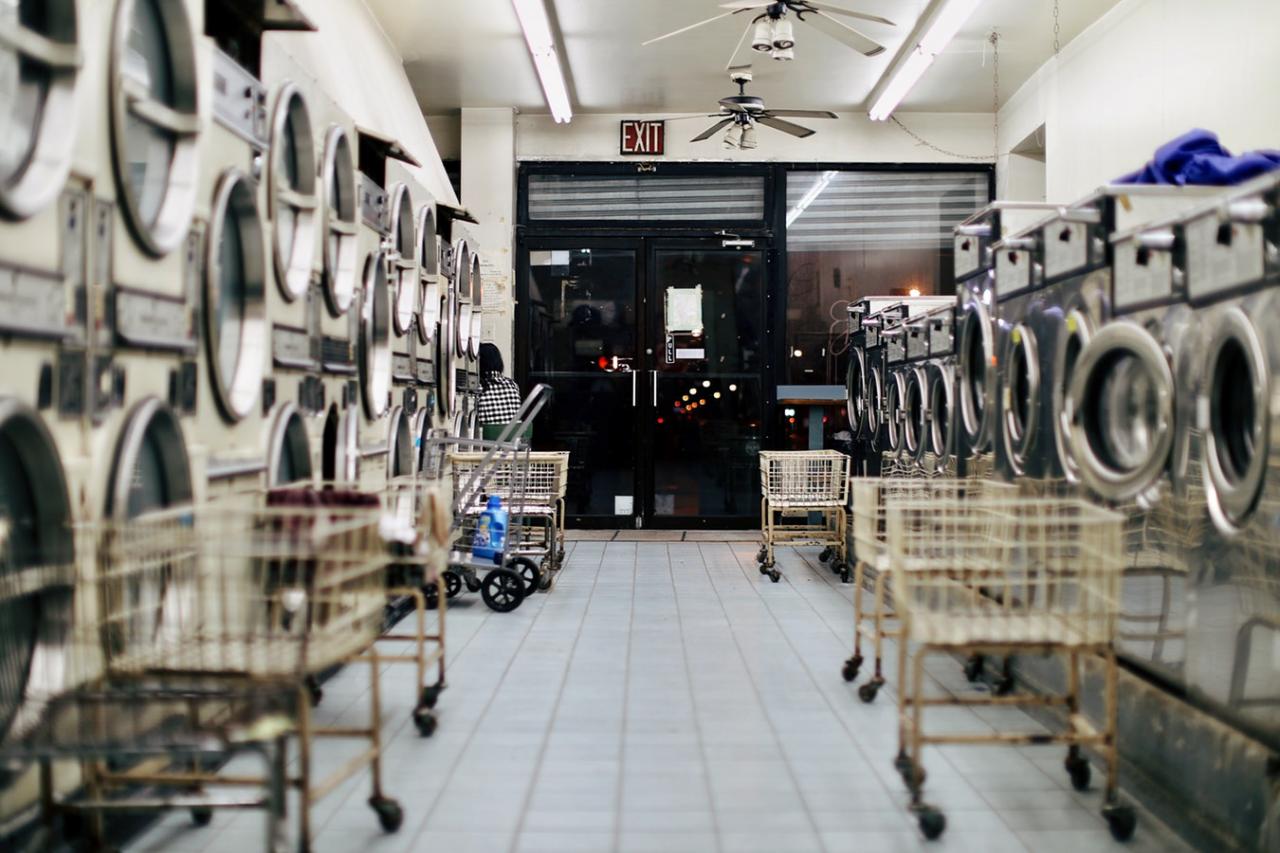 There's obviously no "one-size-fits-all" solution to running a successful laundry business. While every laundry business is unique, we've found there are a few commonalities between profitable laundromats we work with. What are they? We're glad you asked. Below are a few of the elements we've found that help laundry businesses stand out from competitors and really turn a profit.
1. High-quality commercial laundry equipment (with advanced technology)
High-quality commercial laundry equipment is the main reason someone steps foot in your business in the first place, so it stands to reason that it would be pretty darn important.
The commercial laundry equipment you use in your facility can impact your profitability in a number of ways.
It can be used as a selling point and help attract people into your facility.
Energy-efficient laundry equipment can drastically lower utility costs.
Newer, quality machines have fewer maintenance issues, which means less downtime and profit loss
You'll be amazed at how much you can save with the right commercial washers and dryers at your vended laundry business.
2. Card Payment Systems
If your laundromat doesn't already offer alternative payment methods, like credit card and smart card payments, it might be time to start. All in all, providing alternative payment methods for your customers could mean more profits for you.
Let's start with some facts.
Not only will customers prefer the convenience of the smart card or credit card vending options at your laundromat, but they may also spend more too. These alternative payment methods entice customers who aren't carrying cash to visit your laundromat in the first place and spend more on cycle upgrades, soaps, or other amenities that they otherwise wouldn't if paying in cash. Plus, you'll improve efficiency by not having to handle change collection as often (or at all).

3. Good customer service
While the laundry equipment and technology may draw customers in the door, it's the customer service that's going to help keep them there. Customer service matters for any business, but especially your laundromat. If you don't provide good customer service experience for your patrons, it's likely that'll they'll move on to somewhere new next time.
Good customer service starts with a well-trained staff who understand the equipment, your company's values, and how to provide a good laundry experience. Many laundromats operate with little to no staff, which can be frustrating when the customer experiences an issue, causing them to turn elsewhere for their laundry needs. You should also pay attention to how your company handles those issues, including giving refunds when a machine malfunctions, what to do when someone is injured, etc. How you respond to a negative situation can make or break your business.
4. Safety
No one is going to frequent a business where they feel unsafe. And, of course, no business owner wants something to happen to their customers and employees. With that in mind, it's shocking how many laundromat owners don't make safety a priority. Showing customers that their safety is a top concern will provide peace of mind and keep customers coming back.
First, make sure your building has working security cameras, alarm systems, and good lighting to deter theft and vandalism. Credit and smart card vending systems also reduce the amount of cash sitting around your laundromat, making it less of a target and improving safety.
5. Cleanliness
We've said it before and we'll say it again: No one wants to do their laundry in a dirty facility. You'd be amazed at how many laundromats we've visited that have been downright disgusting. If a customer walks into an unclean laundromat, their first reaction will be to turn and walk right back out the door, taking their business to the nearest competitor.
A few simple cleaning tasks - like mopping, emptying the garbage, and cleaning the restrooms - can go a long way to impressing your customers, which in turn boosts customer loyalty and laundromat profits.
6. Parking
Parking is a big deal in the laundry industry. Walking, biking, or taking public transportation isn't ideal when you're carrying large baskets of clothes. If there's limited parking available at your laundromat, customers may struggle to find parking during busy times and opt to go to another nearby laundry facility instead.
When the parking lot is clear and easily accessible, it makes your facility a convenient choice. Consider the parking situation when choosing a laundromat location and keep your lot cleaned and maintained.
7. Internet access
In our constantly connected world, a strong internet connection is a necessity. Not only will you need it to run your business efficiently, but it's almost expected from today's laundromat customers. In fact, 77% of Americans own a smartphone, according to PEW Research Center.
Catering to those smartphone users and tablet users by providing a strong wifi connection sets you apart from competitors that don't offer that. It also provides the ability for patrons to multitask on work and studying while they do their laundry, which encourages them to stay longer and spend more money.