Pros & Cons of Offering Wash and Fold Service at Your Laundromat
Published: May 12, 2019
Written by: Martin Ray Laundry Systems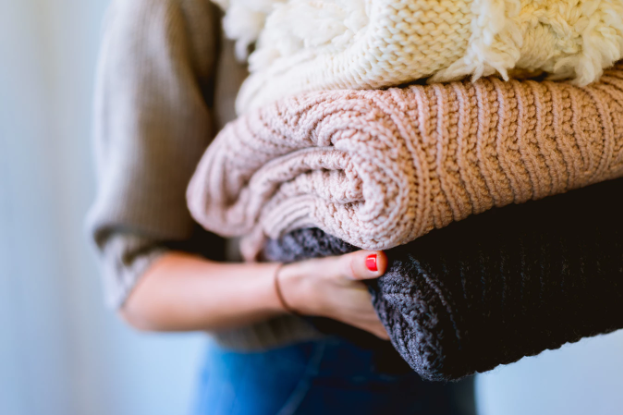 As you look for ways to better serve your laundromat customers and expand your laundry business, you may consider offering wash and fold laundry services. This laundry drop off and pick up service can be a great option for your business, but it's not a decision to be taken lightly. Let's look at some of the benefits and potential hiccups that come with offering full service laundry.
Pros of Offering Wash & Fold Services
Increased revenue opportunities
Of course, one of the main benefits of adding any special service to your business is increased revenue opportunities. Generally, drop off laundry services are charged per pound and can be very lucrative if you reach the right customer base and market the service correctly. How successful and profitable a wash and fold laundry operation is really depends on your patrons and how efficient you make the process.
Reach new customers
Wash and fold services - also called fluff and fold services - tend to reach a different audience than traditional self serve laundromats. Typical laundromat patrons historically tend to be lower-income families and renters according to the Coin-Laundry Association. On the flip side, laundry drop off services tend to be priced a little higher and are considered more of a luxury service, so you are more likely to reach customers with additional wiggle room in their budget for those 'convenience' purchases. Catering to a new customer base can be a great thing for your laundry business and help you to continue fostering brand awareness and recognition throughout the community you serve.
Stand out from competitors
The Coin Laundry Association points out that there are about 30,000 coin laundries in the United States. Adding fluff and fold services to your repertoire is a great way to stand out from the competitors. If no one nearby is offering drop off and pick up services, you can easily make a name for yourself as the local place for full service laundry. If competitors offer the service as well, there are always ways you can do it better or market in a new way that sets you apart.
Cons of Offering Wash & Fold Services
Additional wages & benefits
As with any service, you're going to need people to handle the extra business. If your current staff is already kept busy managing other day-to-day tasks around your facility, you'll probably need to hire more people to handle the wash and fold clients. Of course, hiring more employees means you need to pay more employees, which impacts your profitability. Whether or not it's worth it depends on a lot of factors, including efficiency, wages, benefits, additional revenue generated, etc.
Additional management, training, and scheduling
Hiring additional employees adds up to more than just salaries and benefits. It also requires ongoing time and energy for training, scheduling, and managing, which usually falls on you, the business owner. It'll likely require a lot of additional time and resources, especially as the new service is just getting off the ground. If devoting the extra time and energy to being a manager isn't in your wheelhouse or the direction you want to take your laundromat, taking on a new venture (like wash and fold services) that require additional personnel may not be the best decision for you.
Additional laundry equipment and resources
As with any new service or business venture, it's going to take some additional finances and resources to get started and maintain. You may need to purchase additional laundry equipment to handle the extra workload if you want to avoid taking over machines that customers are generally using. If you don't already have laundry accessories like laundry scales, laundry carts/bins, and detergents, you'll also have to purchase those and keep them in working order. Since it's a new venture, you'll also want to update your marketing materials and signage, which means additional labor and printing costs. Depending on your facility, some remodeling or revamping the layout may be required to provide space for the new service as well. It may take some time for these upfront costs to be recouped.
Is Wash-Dry-Fold Right for Me?
Full service laundry options can be a great way to make a name for yourself and really expand your business. However, it does take additional time, energy, and, most importantly, capital to make it successful. With that in mind, it really comes down to your specific budget, customer base, and business goals. Consider your community and customers, what competitors are doing, and whether or not you're willing to go all in on a new service.
Whatever you decide, Martin-Ray Laundry Systems is here to help. Whether you need new commercial laundry equipment or ongoing business support, our laundry experts are standing by to help you make the right decision.