Avoid These 5 Mistakes When Opening A Laundromat
Published: August 14, 2019
Written by: Martin Ray Laundry Systems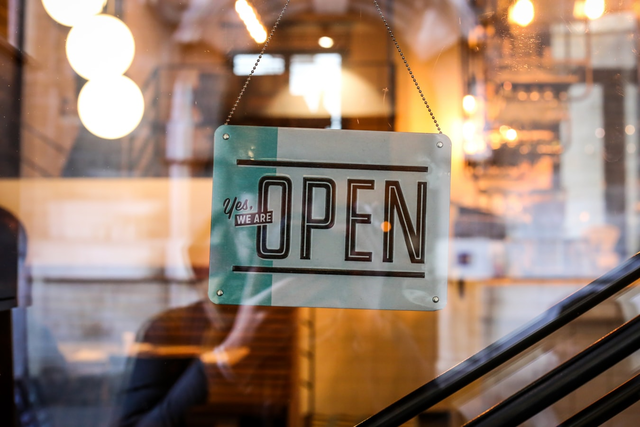 After decades of helping laundry investors get started in the business, we've learned a thing or two and heard plenty of stories along the way. Laundromat owners have shared their stories of triumphs and some of the mistakes they made when they were first starting out. If you're looking at starting a laundromat business, we want you to start off on the right foot. That's why we're sharing some of the common mistakes we see new investors make — in hopes that you can avoid them!
1. Not doing proper research and planning.
Starting a business of any kind requires a lot of work upfront. Too often overly zealous entrepreneurs don't do the necessary research and planning, and then are surprised when they're business starts struggling. When starting a laundromat business, you should consider doing the following:
Conducting a location analysis that looks at the area's demographics, competitors, regulations, crime reports, and more.
Developing a solid business plan that addresses growth, finances, and marketing initiatives.
Going through a building and equipment analysis if you're purchasing an existing building and/or coin laundry with equipment.
The more research and planning you do upfront, the better off your business will be in the long run. You'll minimize surprises by having a solid strategy and documentation to work from.
2. Ignoring the competition.
Too often new businesses jump in feet first without paying enough attention to competitors. In the laundry industry, it's not just other laundromats you're competing against. There may also be dry cleaning businesses, fluff-and-fold services, or on-site laundry rooms in apartment buildings, dormitories, and condominiums that are capitalizing on your potential customer base.
To succeed, it's important to investigate all these potential competitors and find your niche in the market. What can you offer that these other businesses can't? How do your equipment, service, and pricing compare? Tracking competitors and consistently upping your game to offer a better laundry experience is a never-ending job for laundromat owners.
3. Thinking you can do it all yourself.
As your business is getting off the ground, it can be tempting to cut costs and save money by doing a lot of the work yourself. The simple fact of the matter is that in today's day and age, it's nearly impossible to run a business, even a small one, without help.
Trying to take on too much leads to serious issues such as anxiety, burn out, and depression. Plus, thinking you can do something that you really can't, such as laundry equipment maintenance or a building remodel project, can end up costing you even more time and money in the long run. Knowing your weaknesses and when to call in the experts is a sign of a strong leader and savvy business owner.
4. Not setting SMART goals.
You hear about goal setting a lot in the business world, but many businesses, sadly, fall short. Some don't take the time to set goals from the get-go, or they set goals that are too lofty, broad, or unmeasurable. Without goals, there's no way to see if you're on the right path or not. That's where SMART goals come in.
SMART goals are:
Specific
Measurable
Attainable
Relevant
Timely
These types of goals provide clear and realistic objectives for your goal to meet. As a business owner, it enables you to see where you and your team are succeeding or falling short, fix problem areas quickly, and adjust your business strategy accordingly.
5. Not focusing on marketing.
While new businesses often get a little boost from word of mouth and curiosity, that buzz quickly wears off. That's when you're going to need a strong marketing strategy to keep patrons coming through the door and continuing to foster brand loyalty. Thankfully there are plenty of marketing channels and options to choose from to help keep your business top of mind. Which marketing strategies work for your coin laundry depends a lot on your target audience and who you're hoping to reach.
Since the hefty majority of your customers are going to be local and live nearby your laundry business, many laundromats find success through partnering with other businesses in the area, participating in local events, and getting their name out through local sponsorships. With more than 81% of Americans owning a smartphone and more than 63,000 Google searches per second, there's no doubt that online marketing is also a smart business investment.
Work with Martin-Ray Laundry Systems
If you are considering opening a laundromat, we are here to help. From top-of-the-line laundry equipment from prestigious vendors with ongoing business support, we are here for you every step of the way. Contact our team of laundry experts to get started.