Why A Laundromat Is the Best Recession-Proof Business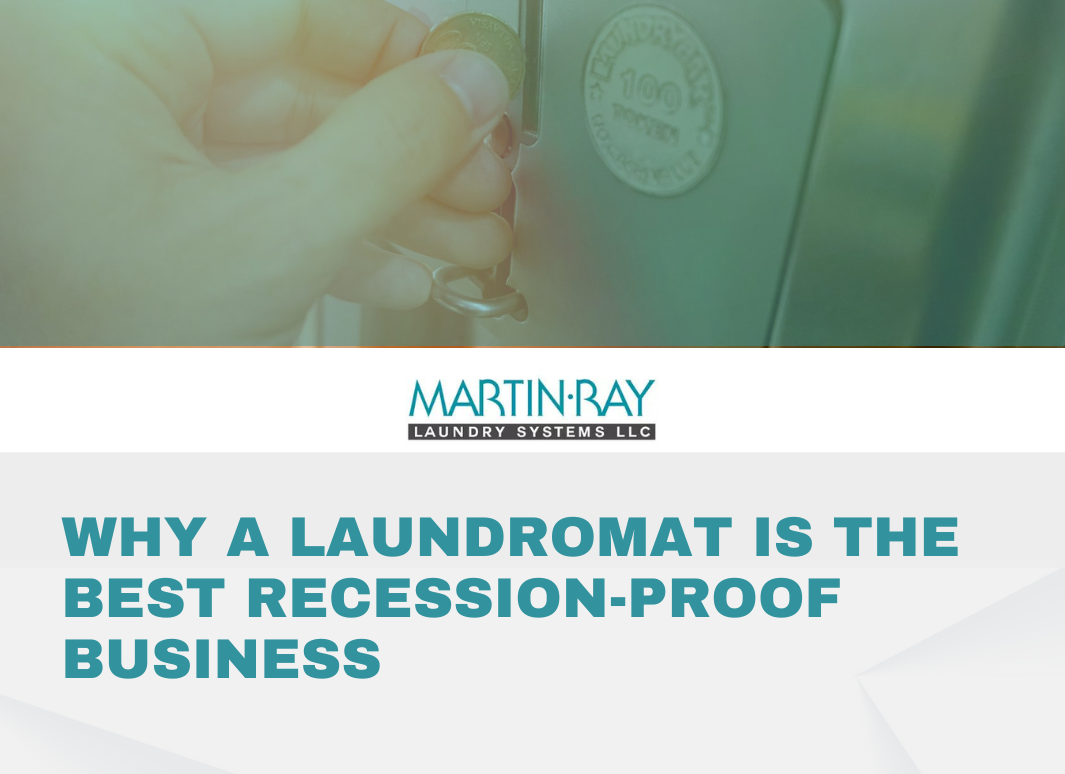 If you're considering opening or investing in a new business, the recent pandemic and resulting economic recession probably made you stop and rethink things a little bit. After seeing many businesses struggling throughout this period, it became clear that entrepreneurs need to invest in a business model that is both recession- and pandemic-proof to weather the most trying of times. If you're looking for a new business opportunity and haven't considered a laundromat as one of your options, we urge you to think about it. We've already shared why investing in a laundromat is your best option when compared to other businesses like convenience stores and restaurants. However, 2020 proved even more how resilient and adaptable coin-laundry businesses are in the face of unique challenges.
People will always need clean clothes
No matter what's going on in the world — whether things are "normal" or we're in the midst of a challenging period such as a economic recession or global pandemic—people will always need clean clothes. Because of this, people will always need access to laundromats and high-quality commercial laundry equipment. Therefore, laundromats are practically 100% recession and pandemic-proof.
Laundromats are especially critical during difficult times
When you think about it, laundromats are even more critical amid a health crisis like the COVID-19 pandemic and economic recession than they are during times of prosperity. We've seen that first hand since Coronavirus turned our world upside down in March 2020. Here's why...
Cleanliness is crucial in the middle of a crisis. There's no doubt there's been a much bigger focus on sanitation and cleanliness measures than ever before as we navigate the COVID-19 pandemic — and that includes laundry. This shift in our overall lifestyle and mindset isn't going to go away for a long time, if ever.

When times are tough financially, such as during a pandemic or recession, research has shown that the number of renters and low-income families grows. That means there are more people who may not have laundry access within their home, thus turning to laundromats, which offers a larger potential customer base to market to.

Along the same lines, even people with washers and dryers or hook-ups available in their homes may not be able to afford to purchase or repair their equipment as needed when they're struggling to make ends meet financially. Even if they can afford it, they may be hesitant to make a larger financial purchase while there's still so much uncertainty, making laundromats a more suitable alternative.

When people are sick, unemployed, or staying home more in general, spending on new clothes is likely to decrease. This means people will need to make the most of the clothes they already own, which includes cleaning them more frequently.
It's easy to adapt and expand laundromat services as needed
While some industries — like retail, hospitality and event-based businesses — struggled during the recent pandemic, the laundry industry pushed through and even thrived. Unlike some businesses, there are numerous ways to adapt your laundromat facility and expand existing services to meet the changing needs of customers, follow government regulations, and meet recommended health standards during uncertain times. Remember that, in locked down areas, laundromats were declared essential businesses during this time and were permitted to stay open when most everything else was not.
Add touchless and cashless options -

When limiting contact is essential, it's easy to adapt and upgrade with cashless and no-contact payment methods, such as mobile and card payment options. This helps keep customers and employees safer. Plus, digital records make it easier for customers to monitor spending quickly and easily when budgets are tighter.

Pick-up and delivery options

- While some businesses require customers to continue to come into the store, laundromats can be adapted to a contactless business if needed. If you already have the necessary washers and dryers on-site, it's easy to train staff and adapt to a complete laundry drop-off and pick-up or delivery operation. Since this is considered a "luxury" service, you can likely even increase prices to generate more revenue, which will help your business navigate through difficult times.

Easily adjust options & pricing

- Today's laundry equipment has more features and controls than ever, which are for you and customers to completely customize the laundry experience. You can monitor, manage, and troubleshoot your equipment remotely.

You can also take advantage of features like Time of Day pricing to help boost profitability. Plus, customers have control over water levels, water temperatures, additional rinse cycles, and other upsells that give them more control over cleanliness and costs.
If you're looking for your next entrepreneurial endeavor, we'd love to talk with you about opening a laundromat and how you can thrive now and in the future. Martin-Ray has been a leader in the laundry industry since the 1980s. We've helped both established and new laundry investors thrive during these uncertain times and we'd love to help you, as well!