5 Things That Are Driving Your Laundromat Customers Away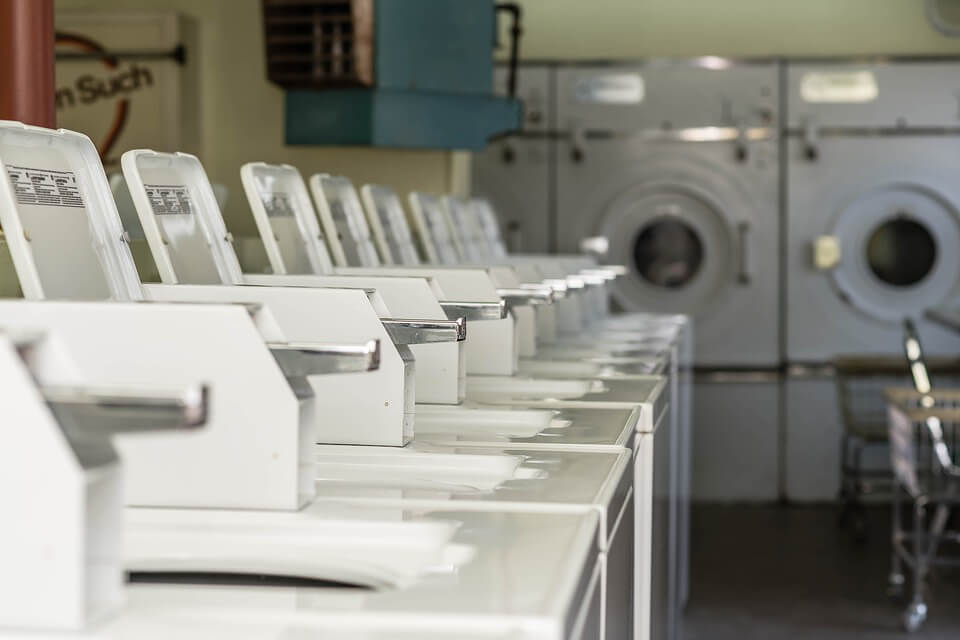 When was the last time you stopped and took a good hard look at your coin laundry business from a customer's perspective? Transitioning from your business owner hat to a laundromat customer hat can be a challenge, but it's important to do so every once and awhile. By taking a step back, you can get a better perspective on what seems to work well at your laundry facility and what issues may be driving customers away. Below are just a few of the common issue laundromat owners find that can cause laundromat patrons to head to the nearest competitor.
1. A dirty facility.
How would you react if you walked into a dirty hotel room or restaurant? If you're like most, you'd probably walk right back out or complain to management. Laundromats are no different. No one wants to do their laundry in a dirty space, so a dirty laundromat a quick way to lose customers.
It's easy to overlook cleaning duties when you're dealing with the day-to-day pressures of running your laundry business. However, it's important to take time to keep up with routine cleaning tasks, like wiping down the laundry equipment, mopping the floors, and emptying the garbage cans. Existing customers will appreciate the improvements and you'll attract new customers to your business. Improving customer service at your laundromat starts with a clean laundromat.
2. Not offering a variety of payment systems.
In a survey about payment methods, almost 80% of respondents chose debit or credit cards as their preferred method of payment, while only 12% specified they prefer using cash. With that in mind, it's important to keep your customers in mind and make using your laundromat as convenient and easy as possible. If they don't have the cash on hand, they may leave or opt to use a different facility.
However, card vending systems allows them to use whatever payment method is most convenient and eliminates the need for additional stops at the bank, storing up loose change, etc. New smartphone technology, also allow customers to pay directly through an app on their phone. Providing additional payment options makes for an easy, safe, and convenient experience for customers and laundry business owners like yourself.
3. Long wait times/not enough machines.
Having to wait in lines in frustrating, hence the rise of online shopping and order ahead options. Between work, family, friends, and other obligations, we're all busy. Your customers likely have little patience for waiting around for a machine and wasting time, so it's important that you do your best to reduce wait times. A few options that can help minimize wait times at your laundromat include:
Adding more commercial washers and dryers
Upgrading your laundry equipment to machines with faster cycle times
Offering incentives during non-peak times to reduce congestion during high-traffic hours
Proper planning and design can help you avoid overcrowding and extended waiting periods at your laundromat from the get-go. A trusted laundry distributor, like Martin-Ray Laundry Systems, can help you determine how many machines you'll need at your facility.
4. Lacking a strong online presence.
Say you're hungry and want to order pizza. If you're new to the area or haven't gotten pizza delivery in quite some time, you're may not know where to order from or if your favorite pizza place is open. What do you do? Chances are, you pull out your smartphone and do a quick search for pizza delivery nearby. Customers who are looking for a laundromat like yours likely follow a similar process.
According to Google, there has been a significant increase in "near me" searches as people try to find businesses that are open and close by — businesses like your laundromat! You can't just rely on word of mouth anymore. Studies show people tend to do research online before visiting a business like yours for the first time, so if you don't have a strong online presence, your potential customers may be headed to your competition.
If you're part of the almost 40% of small business owners who don't have a website, it's time to jump on board. Your website, at minimum, should include your business name, address, contact information, pricing information, and hours of operation, as well as high-quality, visually-appealing images of your laundromat. Beyond that, you have social media platforms, online review sites like Yelp and Google My Business, and online advertising as tools you can use to help attract and retain customers.
5. Not having reliable and updated commercial laundry equipment.
Technology changes fast, which means laundry equipment changes fast. There's no doubt old, outdated, and broken down equipment can cause a lot of headaches for you and your customers. You lose money and customers leave unhappy. That's why we've talked a lot about the benefits of upgrading your commercial laundry equipment. Not only will you have less maintenance issues, increased energy-efficiency, and provide a better overall experience, new commercial laundry equipment can also have a significant impact on the aesthetic of your business and the impression it leaves on customers.
If it's time for an equipment upgrade at your laundromat, contact our laundry experts or browse our selection of commercial laundry equipment from top brands like Dryer.

Read now:
4 Easy Ways To Make Your Laundromat Feel More Like Home
Easy and Effective Ways to Promote Your Laundry Business
6 Handy Accessories to Improve Your Commercial Laundry Business