How to Save Money & Increase Efficiency in your On-Premise Laundry Room
Published: February 20, 2019
Written by: Martin Ray Laundry Systems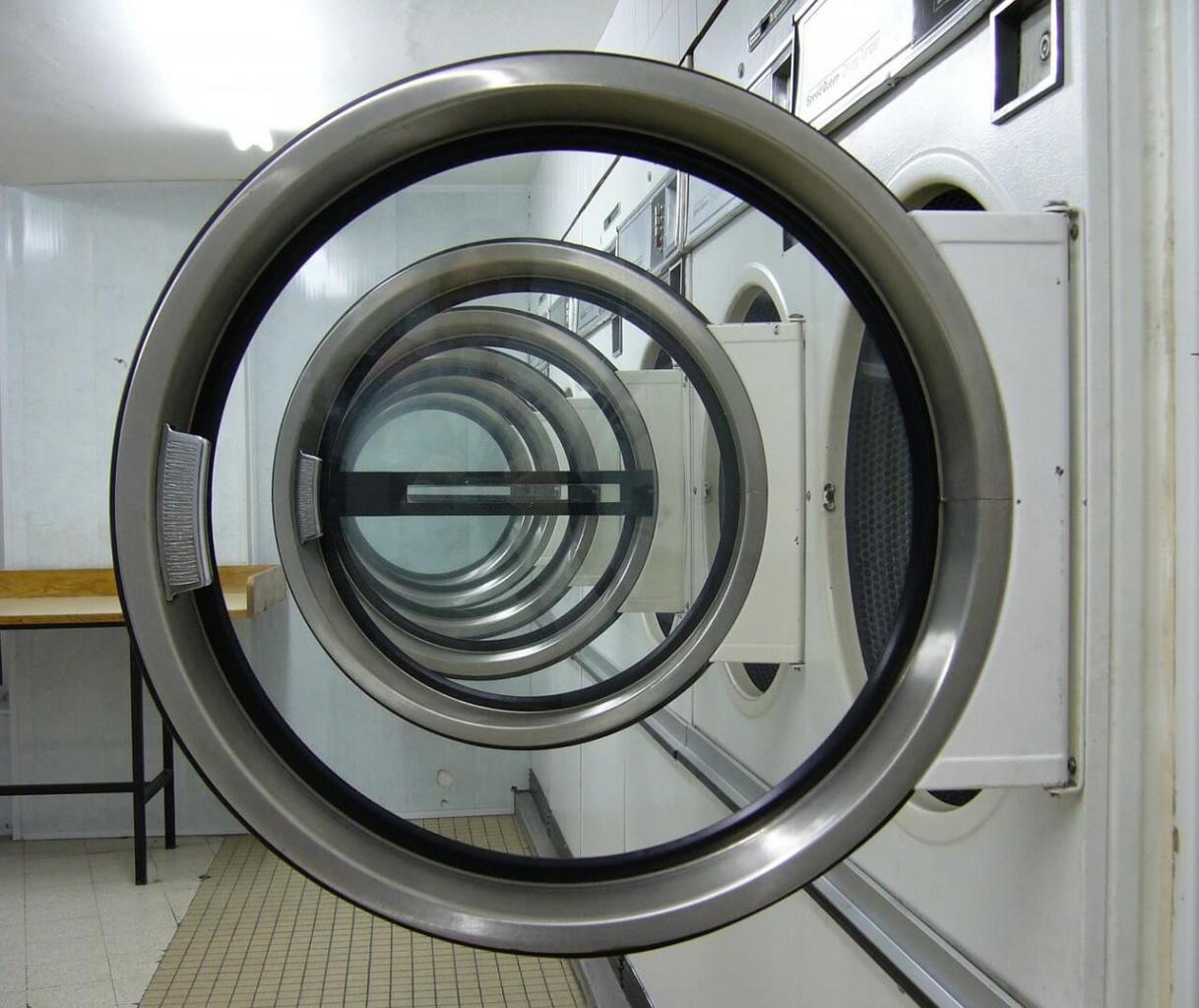 What goes into running a successful on-premise laundry room? A lot. From your employees to your equipment to accessories, every part and person plays a critical role in your efficiency and success. When it all works together, it's a beautiful thing. If it doesn't, you could be losing money and providing sub-par service to guests and customers. No one wants that! If you're looking to increase efficiency, save money, and take your OPL operation to the next level, we've got some ideas.
1. Train your staff.
Labor is one of the top expenses in your on-premise laundry room, so hiring, firing, and training is not a responsibility to take lightly. A well-trained staff is naturally going to operate and work together more efficiently. Try these tips to help you better manage your employees:
Have documented processes and procedures of how things should be done, especially laundry collection and sorting. This will simplify the onboarding process, reduce linen loss, and make everyone's life easier.
Have regular productivity goals for staff to hit.
Make sure employees are aware of and following proper safety and maintenance procedures for your OPL equipment.
Training and ongoing professional development is definitely not something to skimp on. Proper training will increase the overall productivity of your laundry room, reduce health and safety risks, and cut down on turnover.
2. Monitor your soap usage.
Many on-premise laundry businesses aren't using the recommended types of soaps, detergents, and cleansers, or the right amounts. While this may seem pretty minimal in the grand scheme of things, soap is really important when you're talking large capacities of linens. These detergents and chemicals can have a big impact on your bottom line.
Some cleaners may be cheaper, but have high pH levels or corrosive materials that require additional rinse cycles. Other detergents may be more natural or environmentally-friendly, but have a higher price tag or be less effective and require additional cycles.
Overusing soap can cause unnecessary wear and tear on your machines, leading to additional repair and machine replacement costs.
Using too much detergent can cause your linens to wear out faster, which means you're going to have to replace your linens more often.
Overusing cleaners means you'll have to buy and refill them more often.
Here's how to keep soap and detergent use in check in your OPL:
Research the wide variety of detergents available and weigh the pros and cons of each to find the best chemical balance for your laundry room and fabrics. Consider a variety of factors, including the amount of linens you're washing, the type of fabrics you're washing, and the commercial laundry equipment you're using.
Read and follow all instructions for your OPL equipment regarding soaps and chemicals.
Read and follow directions on all detergents, soaps, and chemicals.
Measure the soap every time to be sure you're using the recommended amounts. It's worth the extra step, rather than eyeballing the measurement.
3. Use the right machines and fill them properly.
Underfilling or overfilling your washers and dryers is a problem we see in many on-premise facilities. Those who aren't familiar with the machines think they'll save time and money by packing as much in the machines as they can to reduce the number of cycles. However, your commercial laundry equipment is built to handle a certain amount of laundry.
Overfilled machines are not operating efficiently and there's additional wear and tear, which can lead to increases in repairs and lessen the lifespan of the machines. Plus, if they are too full to operate as they're designed, your linens aren't getting as clean and you'll likely have to run additional cycles anyways. As far as underfilling, you're wasting time doing extra loads and causing your utility bills to go up in the process.
Here's what you can do to help assure you're machines are filled and operating at top efficiency:
It starts with finding the right capacity machines for your space and industry. Work with a trusted laundry distributor, like Martin-Ray Laundry Systems, to determine what size and style of machines you need.
Use a laundry scale to make sure you're filling the machines properly with every load. Again this is going to be more accurate than eyeballing and will help you better track and measure productivity.
Generally, you want to fill the machines to about 85% of the full capacity to assure the proper wash and chemical usage.
4. Attempt to salvage or reclaim linens.
Linen replacement is another big expense for on-premise laundry rooms. When there's tons of laundry to do, sometimes it seems easier just to throw away stained or heavily soiled fabrics. However, the costs of replacing bedding, towels, and table linens can quickly add up. Attempting to salvage or "reclaim" these items before you opt to discard them can be a huge money saver.
Before tossing these items aside, try these tips:
Use a sorting system that allows heavily soiled linens to quickly be assessed by quality control and not get accidentally mixed in with other laundry. A color coded bin system can work well.
Handle stains and spills quickly. Generally, the sooner you start treating a stain, the easier it is to remove it.
Mend rips and holes quickly to keep them from spreading.
5. Make cleanliness and maintenance a high priority.

As laundry piles up in the OPL facility at your hotel, hospital, fitness center, or other business, it's easy for cleaning and maintenance tasks to fall down the to-do list. Don't let that happen. Routine maintenance tasks are so important for any laundry business, including on-premise facilities. Here are just a few of the reasons why:
Keeping machines clean and free of debris helps reduce damage to machines, as well as tripping and fire hazards.
Consistent maintenance helps you spot a small issue with your machines before it becomes a big, costly problem.
It'll help extended the life of your machines and keep them operating and top efficiency.
It provides a better environment for employees, customers, and guests.
So, what should OPL facilities do to keep their space neat and tidy? Start by following these basic maintenance tasks for your laundry equipment and tackle basic cleaning tasks on a daily basis, including taking out the garbage, mopping, and wiping down the machines.
6. Upgrade your commercial laundry equipment.
Old and outdated laundry equipment in your OPL can be costing you more time, money, and energy than you realize. Laundry equipment technology is changing and adapting, which means your laundry room should be as well. A few of the benefits of upgraded laundry equipment include:
Increased energy-efficiency and lower utility costs.
Less maintenance issues and machine down time.
Advanced controls for easier use.
Unique, money-saving features like Milnor's RinSave® water saver.
If you're ready to take your on-premise laundry room to new heights, Martin-Ray would be honored to be a part of your success stories. We work hard to meet the on-premise laundry needs of many businesses across Colorado, New Mexico, Wyoming, west Texas, and western Nebraska since. Browse our OPL equipment from top brands like Milnor and Chicago Dryer.